Centauri Arts Camp Staff
The Directors…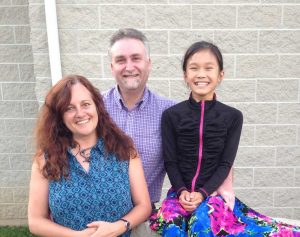 Julie Hartley graduated with an M.A. In Literature and Theatre Studies from Warwick University in England. She is a published, award-winning writer, has directed more than 20 full length productions for the theatre and written twelve plays for young people and general audiences. Julie has twelve years' experience as a teacher and lecturer, most recently in the Drama Department at the University of Waterloo. In addition to summer camping, theatre and writing, her interests include medieval history, photography and travel.
Check out Julie's web site at www.juliehartley.ca
Craig Hartley looks after the administration of camp. He has served on the Board of Directors for the Ontario Camping Association (OCA) as the representative for Private Camps throughout Ontario. Craig also previously co-chaired the OCA Standards Task Force – which revises  and updates all the standards for accredited camps. Craig also is a founding board member of SING! The Toronto Vocal Arts Festival. Craig graduated from the University of Sheffield in England with a B.ENG (Hons) in Engineering and Business.

Assistant Director…
Katie Hemingway has spent the past fourteen summers at Centauri, first as a camper and then moving on to work as a counsellor, mentor counsellor, LIT coordinator and most recently as a member of Senior Staff. She is a graduate of Wilfrid Laurier University and has also completed a Bachelors of Education. Katie is very excited to be  Assistant Camp Director for her sixteenth season at Centauri.
Our Staff…
We make it our goal every summer to put together the most talented, caring and fun-loving staff it's possible to find anywhere! When we hire our staff, we look for integrity, sense of responsibility, honesty and the type of personal characteristics that make someone an excellent role model for youth.
We have a staff ratio of 1:4 with a high percentage of staff returning year after year. All staff undergo  a police background check as part of our hiring practice.
Our Teaching Faculty…
consists of experienced and talented arts practitioners who not only make the arts their career, but also have experience working with and teaching young people. The combination of these two essentials virtually guarantees an inspirational summer experience for all our campers!
See below for program director bios!
Our Counsellors…
All our counsellors are over the age of 18, so they bring to camp a level of maturity that makes them excellent role models for our campers. Typically, our counsellors are outstanding undergraduates specialising in the arts. Many hope to become teachers, all come with us because they enjoy working with young people, have a passion for the arts and exude the kind of energy and enthusiasm that helps make camp a special place.
See below for more about the Counsellors.
Staff Bios…
Aaron Alviano – Fine Art and Photography Instructor
Aaron is a visual artist with a B.A.,Hons. in Studio Arts from the University of Guelph. He currently resides in the city of Toronto where he produces art, and successfully displays his work in galleries through out the city. Aaron also teaches fine art programs to children of all ages at schools throughout the GTA and  in his spare time, Aaron manages the art and design team for an independent video game company. You might have also noticed that Aaron works at the Centauri Camp office through the winter months, so to Aaron camp is an all-year-round job, and he couldn't be happier. Aaron is excited to be back for his 15th summer at Centauri!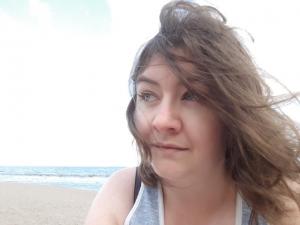 Briana Brown – Writing Instructor
Briana Brown is an award winning playwright and screenwriter based in Toronto. She's a graduate of UBC's Creative Writing program (MFA), the Thousand Island Playhouse's Playwright's Unit, the Stratford Festival's Playwrights Retreat, and a previous Playwright in Residence with Driftwood Theatre. Her first full length play, The Concessions (Touchstone/Firehall/Playwrights Theatre Centre), premiered in June 2014 and earned a Jessie nomination for Outstanding Original Play, among others. Her comic one-acts, Cassandra and Almost, Again have had fringe and festival productions across Canada, and are both available in anthologies from Signature Editions. This fall she was shortlisted for the Stage West Pechet Family Comedy Award and is currently developing a one-hour serialized TV fantasy called Harbinger. This is her first summer at Centauri and she couldn't be more excited!
Paul Bryan – Acting Instructor
Paul is a professional actor and educator based in Toronto. He holds a Master's degree in acting from the Bristol Old Vic Theatre School and a B.Ed from Queen's University where he also completed undergraduate studies in drama and history. During the school year Paul is a secondary school teacher in the Toronto District School Board and is a faculty member at the Centauri Arts Academy and at Young People's Theatre. As an actor, he has worked professionally with such companies as Theatre by the Bay, the Thousand Islands Playhouse and Theatre Kingston. More recently, Paul was a company member at the Classical Theatre Project where he played some of Shakespeare's greatest roles including the Nurse in Romeo and Juliet. This is Paul's fourth summer at Centauri and he couldn't be more excited!
Abby Buchmeyer – Writing/Film Instructor
Abby is thrilled to become a program director for the first time after six wonderful years at Centauri. This past April, she graduated from the University of Michigan with High Honors and a B.A. in Screen Arts and Cultures with a concentration in screenwriting and a minor in Performance Arts Management. Upon graduation, she was also awarded the prestigious Hopwood Writing Award for her original screenplay– past winners include playwright Arthur Miller and screen writer Lawrence Kasdan. Currently, she is a New York based filmmaker working in production on shows such as HBO's Divorce and Amazon's Sneaky Pete. However, she is happy to take a break from the "City that never sleeps" and return to her home at Centauri where she has developed a passion for teaching the art she holds dear.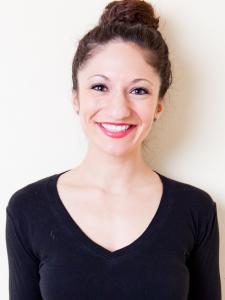 Alexia D'Amato  – Dance Instructor
Alexia holds a Bachelor of Fine Arts in Dance, a Bachelor of Education and a Master of Fine Arts in Dance Performance. Throughout the year she is a dance teacher at Innovative Rhythm Dance Studios in Toronto, a supply teacher, freelance dancer and yoga and barre instructor. Alexia is dedicated to spreading her enthusiasm and encouraging people of all ages to find their own passion and love for dance. This summer will be Alexia's fourth year teaching and choreographing for the Dance Department at Centauri.
Marisa Falcone – Musical Theatre & Dance Instructor
Marisa is an established performer, choreographer and dance educator. In 2008 she graduated from Ryerson University with an Honours BFA and has received advanced training in all dance styles at the competitive level. She also holds her Grade 8 Royal Conservatory of Music certifications in both Piano and Voice. Marisa's professional career in musical theatre and dance has taken her all across Canada, including the Stratford Festival and Mirvish Productions. She has also worked as a performer on the Disney Cruise Line. She is excited to share her knowledge with new talent and give guidance as Centauri campers further their training!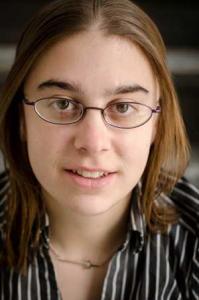 Melissa Freilich  – Stage Combat Instructor
Melissa first fell in love with theatre at age 10 at Centauri and her heart has remained at Centauri and in the arts ever since.  She graduated with a degree in Theatre and Classics from Washington University in St. Louis, Missouri.  She is an advanced actor combatant with the Society of American Fight Directors, an associate instructor in Dueling Arts International and an associate member of Stage Directors and Choreographers Society.  She has choreographed fights and directed plays at university and professionally. She is also beginning her training to become a teacher of the Alexander Technique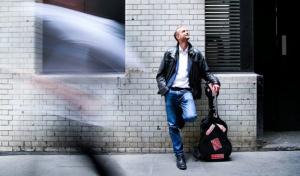 Tom Gamble- Music Instructor
Tom Gamble is an award winning guitarist. He gained his masters in music at the university of British Columbia and his bachelors at Trinity Laban Conservatoire of Music. He has performed at the Olympics, the London jazz festival, the royal festival hall, the Vancouver Orpheus and many more. Tom is a passionate teacher and encourages everyone to enjoy making music!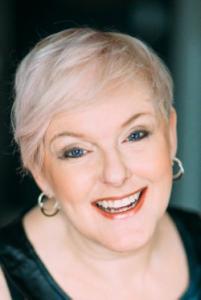 Hunter Gates – Stage Combat Instructor
Hunter comes from Alberta, Canada.  She holds a PHD in Theatre Philosophy, a MA in Sociology/Criminology, a BA in Cultural Anthropology, and a BAA in Radio and Television.  This year she celebrates 30 years in the performance field as a director, writer, performer and stunt artist. Her background in physical theatre is extensive.  She has taught, lectured and performed all over the world, and this year takes her to Los Cabos, Mexico in November and the Great Barrier Reef in January.
Robyn Gram – Art Instructor
Robyn is thrilled and excited to be returning for her eighth summer at Centauri. She is in her tenth year teaching Art and directing the school productions at TMS (formerly Toronto Montessori Schools).  Robyn is also a children's book illustrator having created: Petunia Peachim's Predicament and TJ's Subway and the Lost Scissors. Get ready for some brilliant Big Art in Session One!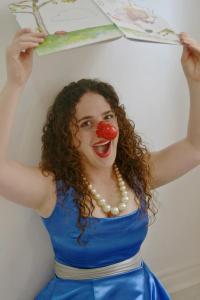 Jordi Hepburn – Acting Instructor
Jordi is Toronto based drama and visual art teacher but her most recent accomplishment is receiving her Masters degree in Counseling from Acadia University. (Whoohoo!) When she is not working one on one in a counseling session or leading activities in play therapy, Jordi can be found working as an intermediate and senior occasional teacher in the TDSB as well as various private schools around Toronto. In the fall, Jordi was asked to sit on the mental health advisory committee for The Secret Life of Riley K., a pilot performance project in conjunction with the Ontario Trillium Foundation and Education Arts Canada to explore mental health through musical theatre for elementary age youth. With a passion for collective creation and a love of physical theatre, Jordi wants nothing more than to spend four session immersed in a world of enthusiastic artists, play and creation! Jordi couldn't be happier to be back celebrating her 22nd summer at Centauri!
Katherine Inksetter – Fine Art Instructor
Katherine was born and raised in Thunder Bay, Ontario and currently divides her time between Canada, the UK and Italy, where she maintains a painting and sculpture studio. She has an Honours Certificate in Advanced Animation from Computer Master Institute of Technology and Design in Victoria BC and has published 4 illustrated children's books. Her experience includes production management, large scale murals, musical theatre choreography, film editing, graphic design, digital art and illustration. She is thrilled to be at Centauri for her first summer as a Fine Arts Program Director.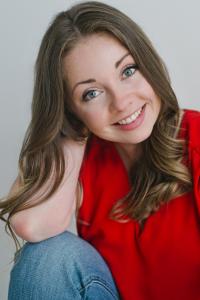 Veronica Lincoln – Dance Instructor
Veronica is currently on Faculty at Canadian Dance Company, where she teaches and choreographs full time. She has a Bachelor of Fine Arts from Ryerson University, and is a certified teacher though Acrobatic Arts.
She currently performs professionally with What's On TAP! company and is thrilled to be back for her 8th Summer at Centauri.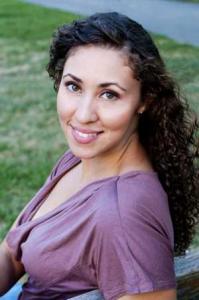 Sarah-Jane MacCaull – Singing Instructor
Sarah-Jane has a Bachelor of Music Education from Western University Ontario as well as a Bachelor of Education, Artist in Community Education from Queen's University. She has been involved with music and the performing arts since a young age and has enjoyed many varied opportunities to perform, create, and work with adults and young people in the performing arts. Her experience spans classical performance, musical theatre performance and production, choral and instrumental conducting, ensemble performance, one-on-one lessons, and in-school classroom teaching. This will be her third summer with Centauri and she is so excited for all the incredible creating, sharing, and learning that will arise this session!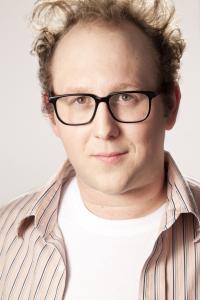 James McDougall – Film Instructor
James is an actor and filmmaker based in Toronto. He has acted in numerous feature films, short films, TV Shows, web series, and commercials. Some recent credits include the TV series "The Handmaids Tale", as Tom in the upcoming rom-com feature "The Perfect Kiss", and as the lead character in the short film "Walking Supply", which he also wrote and co-produced. "Walking Supply" is currently playing at festivals around the world and has a feature length version in development. James has also spent the last 5 years working at Mountain Man Media where he has worn many hats on various productions. He has had jobs ranging from directing, writing, editing and producing, to recording sound, operating cameras, and holding the boom. James has worked behind the camera in a creative and technical capacity on many feature films, short films, web series, and commercials. Another important thing to note is that James was a camper at Centauri many years ago. He took the acting for camera course at the age of 12. He is absolutely thrilled to be on board as a Program Director for his 2nd year and ready to inspire, be inspired, and make some movies!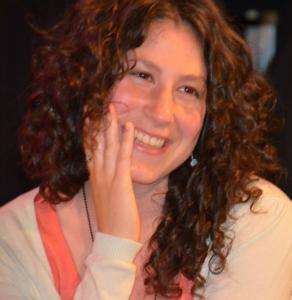 Karina Milech – Acting Instructor
Originally from Montreal, Karina Milech is currently a Toronto based Actor/Creator/Fitness Instructor. She holds a Bachelor of Social Work from McGill University, alongside a 3 Year Conservatory Acting Diploma from The Ottawa Theatre School, and a certificate from Toronto's Improv Your Acting's Conservatory. Presently, she works as an Artistic Associate for Shadowpath Theatre in York Region. Recent stage credits include, Mainstreet Productions' Almost Maine in Uxbridge, Ontario, Ottawa's Vacant House Theatre's Adaptation of The Anger in Ernest & Ernestine, as well as Festival Players' Laura Secord in Prince Edward County. Due to her passion for working with youth, Karina consistently finds herself directing abridged musical adaptations in after school programs around Toronto. Full of zest, Karina is thrilled to be working at Centauri this upcoming summer. FUN FACT- she recently launched her YouTube Fitness Channel – KarinaEM. WORKOUT WITH ME!
Lauren Saunders – Theatre & Clown Instructor
Lauren holds her Master's degree in Professional Acting from the Bristol Old Vic Theatre School, and her B.Ed from Queen's University. Recently returned from the UK, Lauren works onstage, onscreen, and in the recording studio. Her shows have taken her to theatres all across the North and Southwest of England. She records audiobooks for Amazon Audible, Penguin, and Hachette. Her latest audiobook, L.M. Montgomery's Jane of Lantern Hill' is now available internationally. When she's not performing, Lauren teaches French at the Mabin School​​. Most importantly, she could not be more excited to return to Centauri for her 14th summer!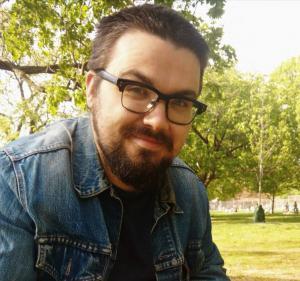 Blair Slater – Writing and Film Instructor
Blair Slater works as an editor, writer, and story-editor in Toronto. He graduated with honours from the Film and Television Program at Humber College. As an intern at Chesler Perlmutter Productions he read and gave feedback on scripts submitted to the company, where he learned how to story-edit, provide constructive feedback and perfected his understanding of formatting. Blair has since been working as a video editor on commercials, short films and music videos. One of his recent projects was editing a MuchFact funded music video for the Canadian band, The Velvetiens. He is currently writing his second feature-length screenplay, which he is hoping to sell this fall, teaching filmmaking to local middle schools and story editing for other Toronto-based screenwriters.
Matthew Stein – Film Instructor
Matt Stein is an Editor, Director, and Writer based in Toronto and New York City. He has worked In Development with Mono Prism, a production company in the Lower East Side creating pitches for TV series and artist profiles for bands such as Gardens and Villa. As an editor Matt has collaborated on a wide array of projects ranging from shorts and web series to work with clients such as Animal Planet, CBS Sports Center, and Marriott. Recently Matt has been working as a Development and Post Production Producer with a Toronto based media collective focused on bringing exposure to contemporary artists in North America. In August Matt will begin directing  his very first documentary. He is thrilled to be teaching Film-Inspired by Japan for his 15th summer at Centauri.
Kento Takata – Quest Program, Session 4
Kento is back to Centauri for his 10th summer!! He will be running his 3rd Quest program with his creativity and teaching skills from the Recreational leadership program at Dawson college. In recent years, he has been involved in many things such as Tour guiding, Media, Film, Digital art, Restaurant managing, Teaching Japanese, and many more.
Galadriel Watson – Writing Instructor
Galadriel is passionate about writing and storytelling in all forms, from magazine articles to young adult novels to comics. Her 23rd non-fiction book for children, on the science behind amazing human abilities, will be published in winter 2019 by Annick Press, and her work for adults has appeared in publications like The Globe and Mail, Discover magazine and The Washington Post. She has an Master of Fine Arts in Creative Writing from the University of British Columbia and a Bachelor of Arts With Distinction in Writing from the University of Victoria. Learn more at www.galadrielwatson.com.
More 2018 Bios coming soon!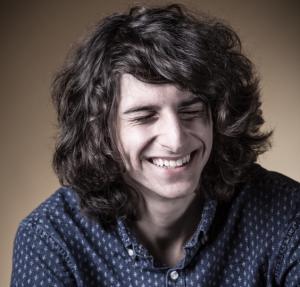 Calum A.
Hi, I'm Calum! For 6 years now, I will have attended Centauri, five as a camper and this year as a staff member! From a very young age I have loved all forms of art, particularly acting. Camp has assisted me in expanding that love namely into film and music. During the year I direct and act in various plays and make films recreationally. I am also stoked to mention that I will be attending Queen's University this fall, studying philosophy. I look forward to making this summer the best it can possibly be here at Centauri!
Jonah B.
Going into his ninth year at Centauri, Jonah is entering his third year on staff and first as Head of the Tech Team. After studying at the University of Toronto for over three years, Jonah recently made the switch to study the culinary arts, immersing himself into the world of food. When he's not studying at George Brown he's often working with children at the Miles Nadal JCC where he teaches cooking or working on completing his first novel. Jonah will be assisting with multiple art programs, running workshops and covering dorms in all three buildings.
Devin B.
Hello, my name is Devin and I will be joining Centauri for my first year on staff this summer, though it will be my seventh year at camp! I am a student and lover of the arts (specifically theatre, film, and creative writing). I first found my love for the arts over ten years ago, but Centauri gave me a place to channel that passion and creativity. Since then I have completed dramatic performance exams through London Trinity College and have worked for two separate media production companies as a Teacher, Editor, and Production Assistant, as well as having interned and taught classes for the Centauri Arts Academy. Outside of Centauri and the arts I pursue my interests in History, Holistic Nutrition, Fitness, Environmentalism, and have also volunteered as a Nursery School Teacher in Tanzania. I cannot wait to meet each and every camper and embark on an adventure of a lifetime this summer at Centauri.
Camille C.
This is my ninth summer at Centauri and I am beyond excited to be back for my second summer on staff! Throughout the year I study Arts and Culture at Dawson College in Montreal. I love all forms of arts and recently I've started to explore Improv. It's fun to find new ways to express myself! I play saxophone and have a soft spot for old movies. I can't wait to return to Centauri this summer!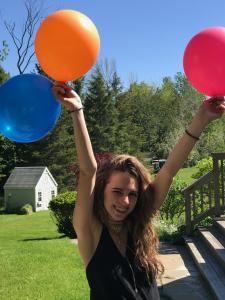 Alanna D.
Alana is a life science student at McGill University, but along with the study of the brain and human thought, Alana has been passionate about creative writing ever since she was young (and this passion was originally nurtured at Centauri!). She loves deep fried pickles, clothes, poetry, playing the ukulele, travelling, and French, and you can usually find her walking around Montreal in a leopard print coat. She is ecstatic for her first year on staff and can't wait to meet amazing campers and spend the summer inspired!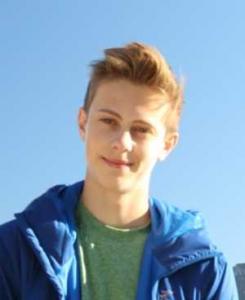 Scott H.
My name is Scott. 2017 will be my 8th year at Centauri and my first year on staff. I am passionate about the arts and have been for my whole life. At camp I am one of the life guards and the piano accompanist. At Cawthra Park Arts School I was a drama major for 4 years and I have been involved in theatre for years. I am very excited for the summer!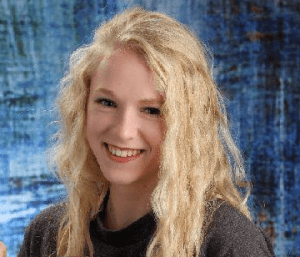 Maia H.
Hello my name is Maia! This will be my 7th year at camp, and my first as a counsellor! During the year I am a youth politician in the city of London, and I perform and write for a variety of organizations. I am also thrilled to be entering my post-secondary education in the fall where I will be majoring in English literature and minoring in the dramatic arts!  I am unbelievably excited for this summer.
Lindsey M.
Hi my name is Lindsey! I grew up in Thornhill. Ata very young a I started skiing, dancing and skating, and I became an alpine ski racer, a competitive dancer and a gold level figure skater. For the past 3 winters I have coached young ski racers and this fall I went to Austria as a hip hop dancer with Team Canada. I was a visual arts major in high school. I am now studying industrial design at Humber College. I am so excited to be helping out with the dance programs this summer and I can't wait to get to know all of the campers!
Kohava M.
I have attended Centauri Arts Camp for 8 years, and I'm thrilled to be joining this amazing community on staff. I love stage combat, improv, and clowning, as well as math and science. I have worked with children in multiple jobs before and spend lots of time with my two younger sisters. I couldn't be more excited for this summer!
Alexxa N.
This is Alexxa's 11th summer at Centauri and she is thrilled to be making the trip to Canada again as a staff member! Alexxa has been involved with most of the arts since the age of four and has expanded her knowledge through her many years at Centauri. She has found a passion for Theatre tech and production over the years and last summer she completed multiple intensives working with the stage managers of Wicked on Broadway. In her free time Alexxa plays field hockey and lacrosse as well as working as a sound designer for a local community theatre. Alexxa cannot wait for the summer season and is so excited to make this a great summer!
Kristin P.
"Bonjour! I'm Kristen and I have been a camper at Centauri for the past 3 years and I'm ecstatic for my first summer as a counsellor! By the summer I will have graduated from Dawson College in Arts and Culture with a minor in Journalism and will be starting my BA in Communication and Cultural Studies at Concordia University. Having lived in Montreal my whole life, I have studied in French since I was four and m totally bilingual. I have worked on my school newspaper, getting the opportunity to interview photographers, authors, and musicians. Alongside journalism I also enjoy writing fiction and photography. I can't wait to fill this summer with laughs, memories, and so much fun!"
Lorna Jane S.
LJ is a student at Lakefield College in her final year. She hopes to be accepted into Queen's University for the Fall, where she's planning on majoring in BioChemistry and minoring in Theatre and Performing Arts. LJ has had a leading role in many school plays and musicals, as well as taking part in the school's choirs and dance programs. She is an all-around arts fanatic, and she loves helping others develop their own artistic talents. LJ was a camper at Centauri for 3 years, and she's incredibly excited to come back as a staff member.
Bonnie W.
Bonnie is returning for her 1th summer at Centauri. As a camper, her favourite programs were clowning, stage combat, Quest, and art – and they continue to be her favourite programs to teach. During the year she attends Quest university in Squamish BC, a school of 600 students whose motto is "question everything." There she studies everything from molecular biology to political philosophy, but always works to incorporate the arts into her assignments. In her free time you can find her painting, listening to radio podcasts, or wandering through the woods (on her favourite days, all three).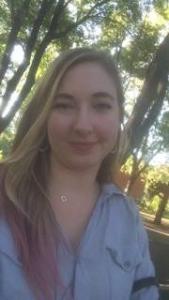 Emily W.
Emily is excited for her 2nd year on staff and her 7th year at camp! Currently studying makeup artistry for stage and film at Ryerson University, she has spent her entire life interested in the arts with a special focus on film and literature. Emily cannot wait to share another summer of wonder, learning and fun with her campers!
More 2018 bios coming soon!
Watch an interview with staff member Lauren, who has been a camper, counsellor and program director at camp!