First Days and Last Days
First Days…
… are all about helping our campers feel welcome, whether they are with us for their first summer, or their tenth. Most campers who attend Centauri for the first time do so alone, knowing no one, so we spend the first day creating as many opportunities as possible for people to mingle and make friends. Campers spend time in their dorm groups, chatting and unpacking. They get to know their counsellors, and attend an introductory session in their specialist program. We host a 'welcome' BBQ for the entire camp, and run a first night evening program that is focused on having fun together. By the time campers head for bed, everyone feels relaxed, supported and excited for the session.
The first days of sessions are designed to meet the needs of our parents, too. We offer a free bus service from Toronto, or if you choose to do so, you can bring your camper to Centauri by car. Parents who do so become part of our whole-camp welcome in the dining hall, meeting all our staff as we kick off the session. We offer you a tour of camp, and an opportunity to chat with your child's counsellor and the camp nurse, if you wish. By the time you leave camp an hour or so later, you'll feel relieved to know your camper is in great hands, and about to have the summer of their lives.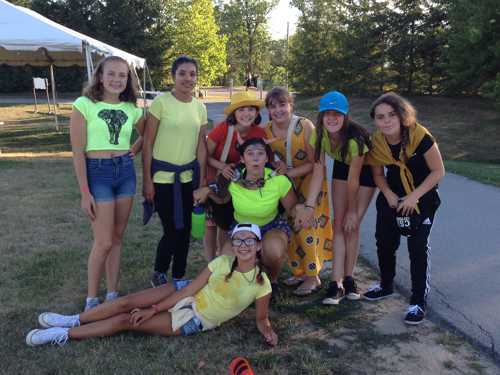 … and Last Days
All specialist arts programs end with some sort of presentation: readings, performances, exhibitions, book launches, installations and film screenings. Family members are invited to camp on the final afternoon of each session to celebrate everything their son or daughter has achieved and to participate in a grand finale involving the entire camp community. After each session finishes, stayover campers are provided with their dinner, relaxing evening activities, overnight accommodation and breakfast free of charge. They then greet the new campers arriving for the next session.