Multi-Arts and Drama Camps
Sometimes, younger campers look for greater variety – a chance to explore many art forms in a fast-paced program where experiential learning is given priority over a final show. Our "Multi-Arts" programs include several art forms, and are often popular with first time campers. Children who love fantasy, storytelling and role play adventure will definitely love 'Quest'!
ARTS QUEST, Multi -Arts adventure!
The Amazing Space Race!
Ages 8-13
Session 4, Instructor – Kento Takata
Build a spaceship, create a character and join Captain Kento on an exciting journey across the universe! You'll land on four planets, and on each, you'll face unexpected challenges and adventures. But this isn't a leisurely journey – it's a race against time! You're up against rival space teams, each seeking to complete creative challenges before you do, and be the first to make it back to Planet Earth.
Our 'Quest' programs offer an exciting combination of interactive role play adventure, imaginative discovery and the arts! Campers try multiple arts activities – film, crafts, theatre, design, music, creative writing, stage combat and more. 'Quest' is experiential in nature, with an emphasis on personal growth and creative discovery, but the group will stage a short presentation about their adventure to share with audience members on the final day. Learn to problem-solve as a team and discover your leadership potential as you explore the arts, solve puzzles and race across space… before time runs out!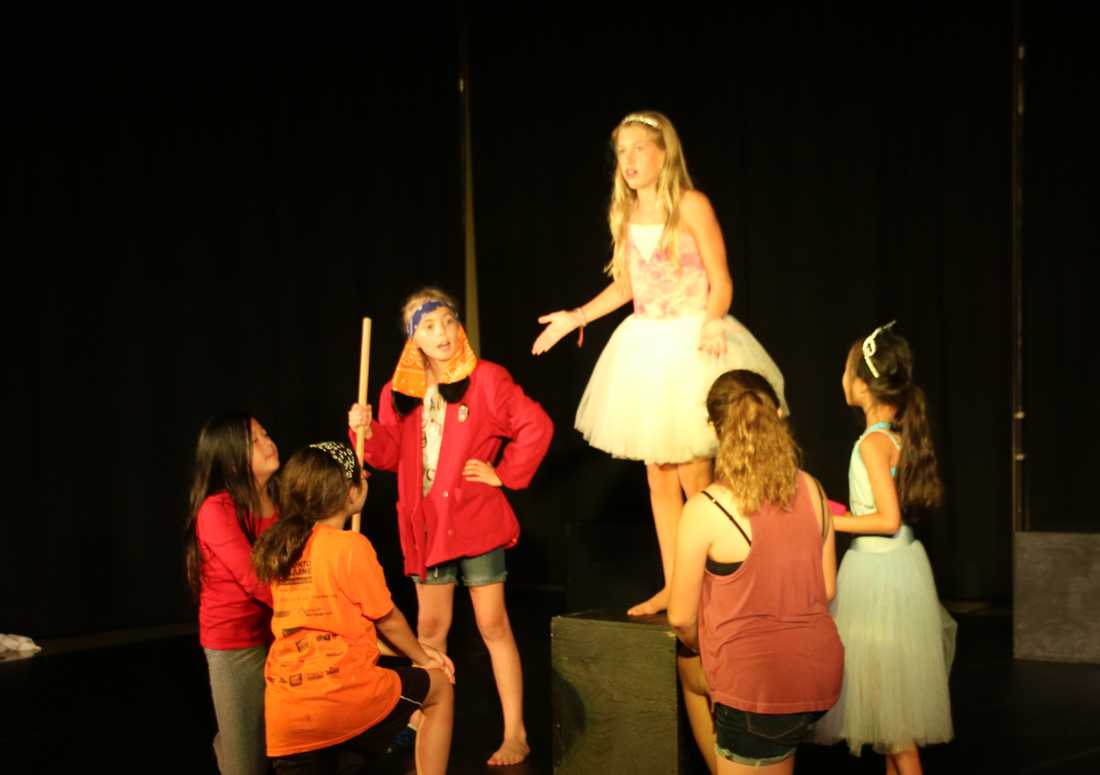 Mr. Hollow's Theatre Troupe
Ages 9-14
Session 2

We have been hired by a mysterious theatre manager to write and perform a show… but when we arrive at his theatre, Mr. Hollow is no where to be found. In his place is a strange box containing random objects, and a letter written in code. So begins our exciting theatrical journey! We must figure out our job using clues, props and messages left by Mr. Hollow each day, and use these as inspiration to create our show. We'll take workshops in voice, movement, improv, character and comedy, learning to work as a performance ensemble. Next, we'll create characters, devise scenes, build sets and rehearse. Who is the mysterious Mr. Hollow and what does he want from us?  If you love a mystery and you'd like to learn the art of the actor while creating your own performance, join us for this exciting theatre program, and find out!