ACTOR-COMBATANT CAMPS
These programs combine action-packed performances with actor-combatant skills such as broadsword, rapier and dagger. Prior stage combat experience is not necessary, but you must have sufficient focus to work moves again and again as this is essential to perform safely. Actor-combatants spend part of each day in the acting studios, and part on our outdoor stage combat pad, where there is more space to wield a sword!
No prior stage combat experience is necessary for any of these programs, but a reasonable level of fitness and coordination is essential. 
To see a chart listing all the programs and their sessions click here.
STAGE COMBAT CAMPS IN JULY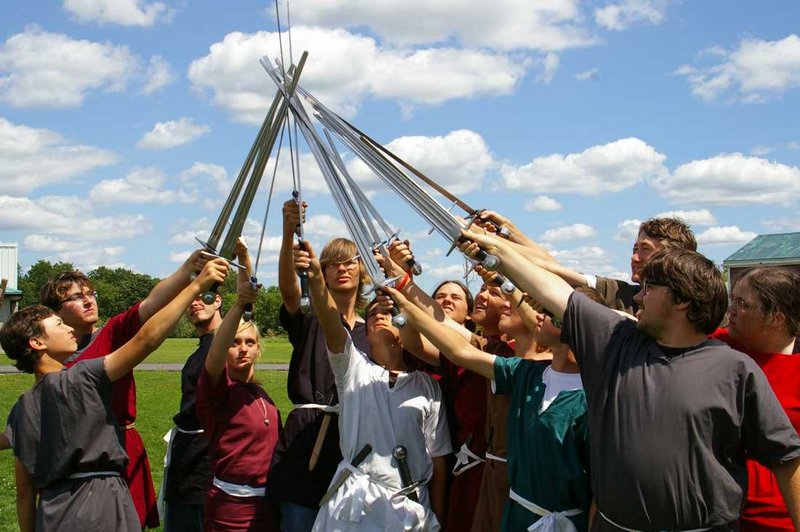 Stage Combat: Tears to Drown the World
Ages 13-18
Session 1, Instructor: Melissa Freilich
Murder. Intrigue. Villainy. Sieges. Pitched battles, and all-out War. Such was life in medieval England, and what better source material for a thrilling Stage Combat performance? Discover the art of medieval warfare as you learn to wield a broadsword under the watchful eye of a qualified and experienced instructor. Add essential acting skills: partner work, character, voice, text, movement and more. Whatever your experience in acting and stage combat, you'll be challenged as you motivate, choreograph and stage your own fights. Melding together our new skills, we'll choose a space around camp to create and rehearse an epic environmental performance. Prepare to astound an audience, as you tell the story of a monumental battle that changed the course of history. This program is appropriate for beginner and experienced actor-combatants.
"I, being governed by the watery moon
                        May send forth plenteous tears to drown the world."
                                                            – Richard III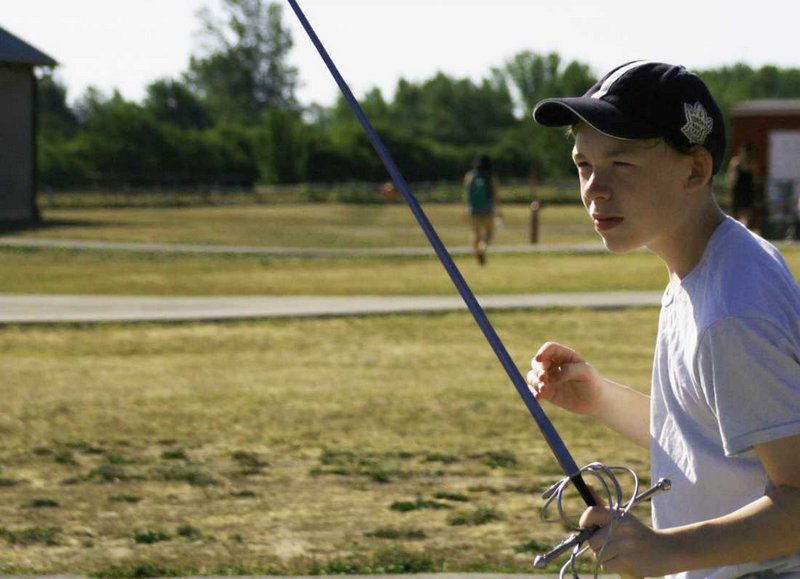 The Art of the Assassin
Ages 13-18
Session 2, Instructor: Melissa Freilich
Inspired by popular video games, we'll travel through time and space to inhabit different characters and learn new fighting styles. Evil is afoot, and there are those who would deprive humanity of free will: to foil their efforts, we'll train in the art of the assassin.  Develop your skills as an actor, building original characters and devising their backstories. Next, learn to safely create the illusion of fighting onstage. We'll travel to the Philippines under Spanish rule to discover knife fighting styles, and then to Renaissance Italy, to study the art of the rapier. Build an epic story of good versus evil as you step inside the lives of history's greatest fighters, preparing a thrilling action show to perform on the final day. For beginner and experienced actor-combatants.
STAGE COMBAT CAMPS IN AUGUST

Stage Combat – Summer is Coming
Ages 12-18
Session 3, Instructor: Hunter Gates
Play a deadly game for control of the known world as you learn the skill of actor-combatants in an action-packed program inspired by the novels of George R. Martin. Devise your own fantastical cultures, use acting skills to create the rulers who command them, and pit your royal households against one another in a tournament of knights. Working safely and under the watchful eye of an experienced professional, you will explore the art of quarterstaff, trying out double stick and stick and shield, before moving on to cloak and dagger. Launch yourself into the warring world of rival clans as you build skills as actor-combatants, creating everything from skirmishes to full battle scenes and staging a monumental performance on the final day. For beginner and experienced actor-combatants