WRITING CAMPS
Many young people love to write, but most do so alone. Imagine being a part of a writing community, where people share the same goals and work to support one another. Make life-long friends under our Poet-tree and in the Centauri Writing Room as you kick-start a year of great writing!
2018 is a terrific time to take a writing program with us! Throughout the summer, we will be inviting submissions for an anthology of writing, which will be published in Spring 2019 – in time to celebrate our 25th year.
Choose one specialty writing program per session, and select additional arts or sports electives every afternoon.
To see a chart listing all the programs and their sessions click here.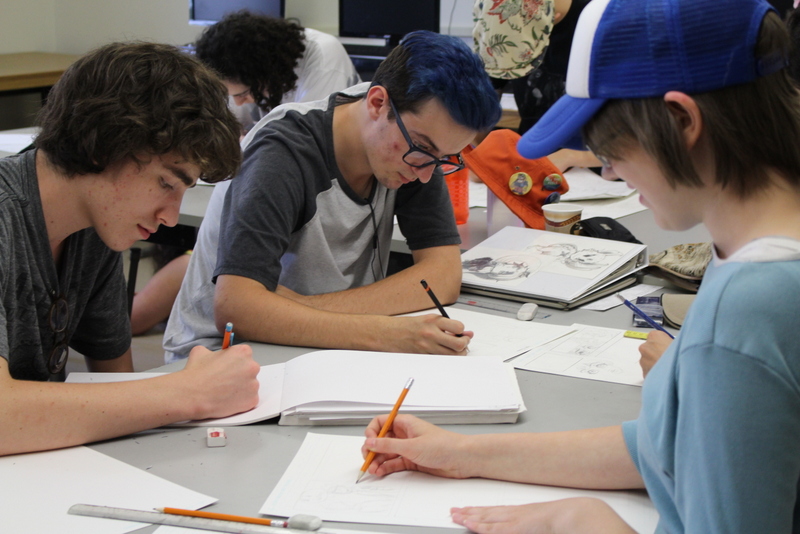 Creative Writing: Brave New Worlds
Ages 12-18
Session 1
Join us for this genre fiction program and try your hand at fantasy, science fiction and more! Discover how to build an imaginary world so compelling your readers will lose themselves in it. Create rounded characters, construct flawless plots and learn how to make the incredible seem credible. The technical skills we'll explore apply to all forms of fiction – so everyone is welcome! Experiment with cross-genre writing as fantasy meets science fiction, steam punk, historical fiction, mystery and the Gothic. Join us under the Poet-Tree and find out how the support of other writers can make all the difference as you create your own Brave New Worlds.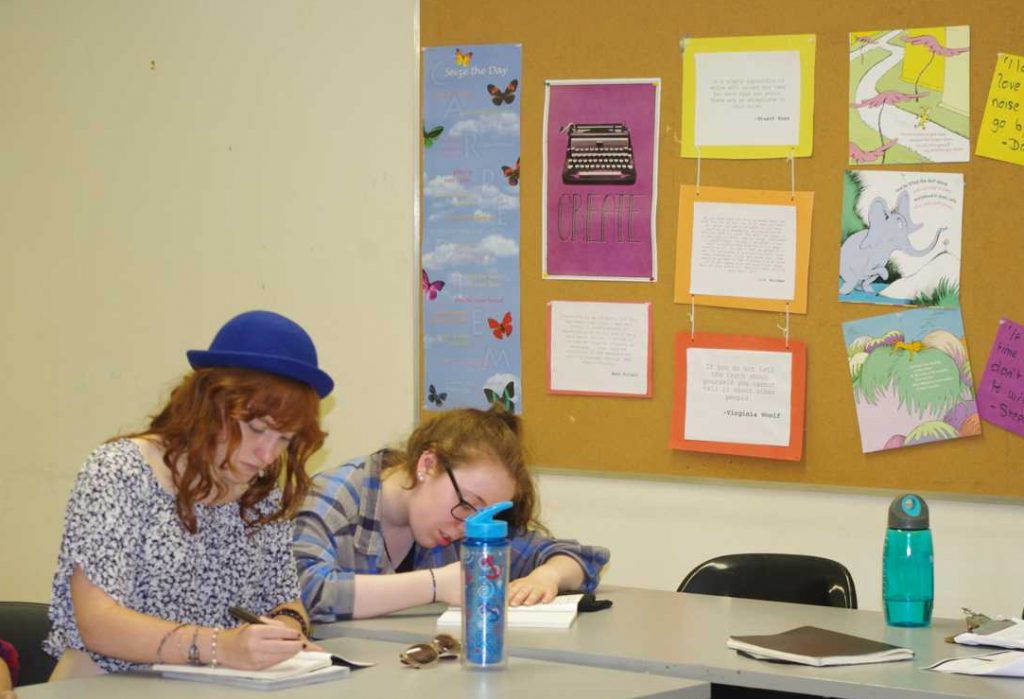 Creative Writing: A Celebration of Story

Ages 9-14
Sessions 2, Instructor: Galadriel Watson

The world is full of stories, and in this exciting program for younger writers we'll explore some of them, adding new ones of our own. How do we get our inspiration, as writers? Where do we find the stories we hope to tell, and what is the best way to tell them? We'll reimagine old stories in new ways, and build fantasy worlds from scratch. How do you create fabulous heroes – and what about villains? We'll write together and alone, play games with words, try inspiring prompts by the dozen, learn to breathe tension and conflict into our fiction, and bring our tales to life using drama. This program is for anyone who loves stories: discover how to make tall tales even taller – on the page, on the stage, and beyond.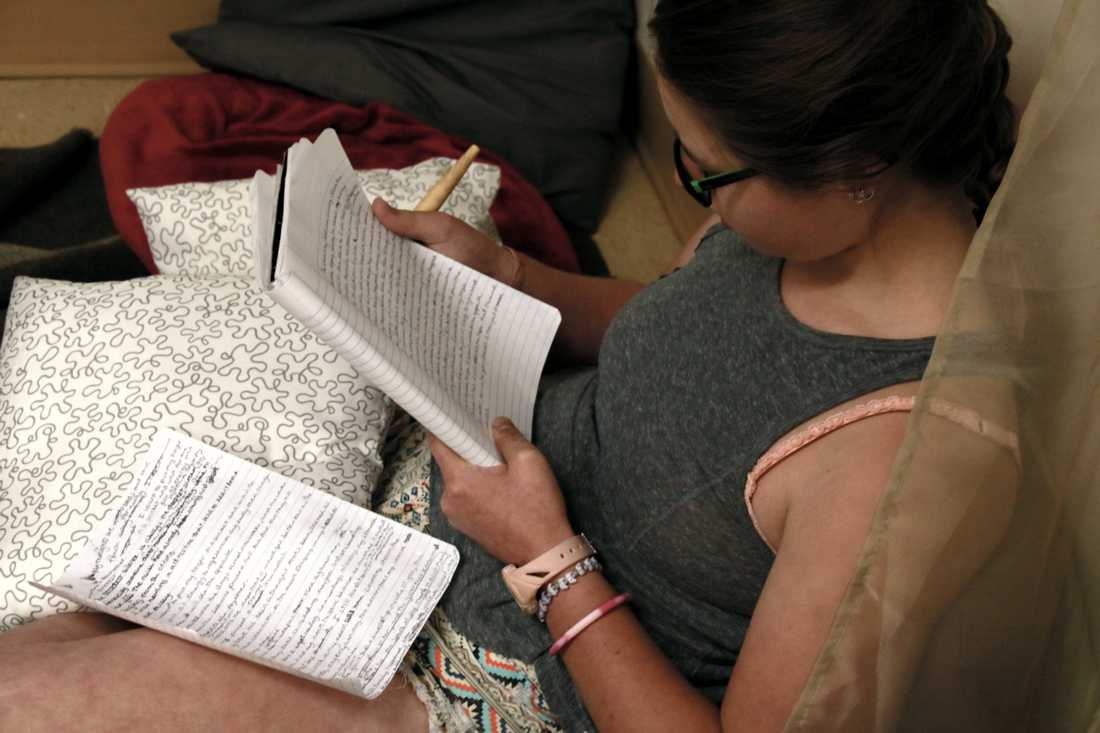 Writing for the Screen and the Stage
Ages 13-18
Session 2
Learn to write for performance! Craft strong characters, give them a voice, discover the power of subtext and silence, and create scenes rife with tension and conflict. Begin by developing monologues and two-handers for live performance, before moving on to the world of film. We'll teach you how to structure a screenplay, and to develop your ideas for the film medium. Work alone and collaboratively, and try out your characters and dialogue on real actors. Learn to tell a story visually, sketch your plan for a one-act play, discover how to pitch an idea, and storyboard and write the first few pages of your own short film.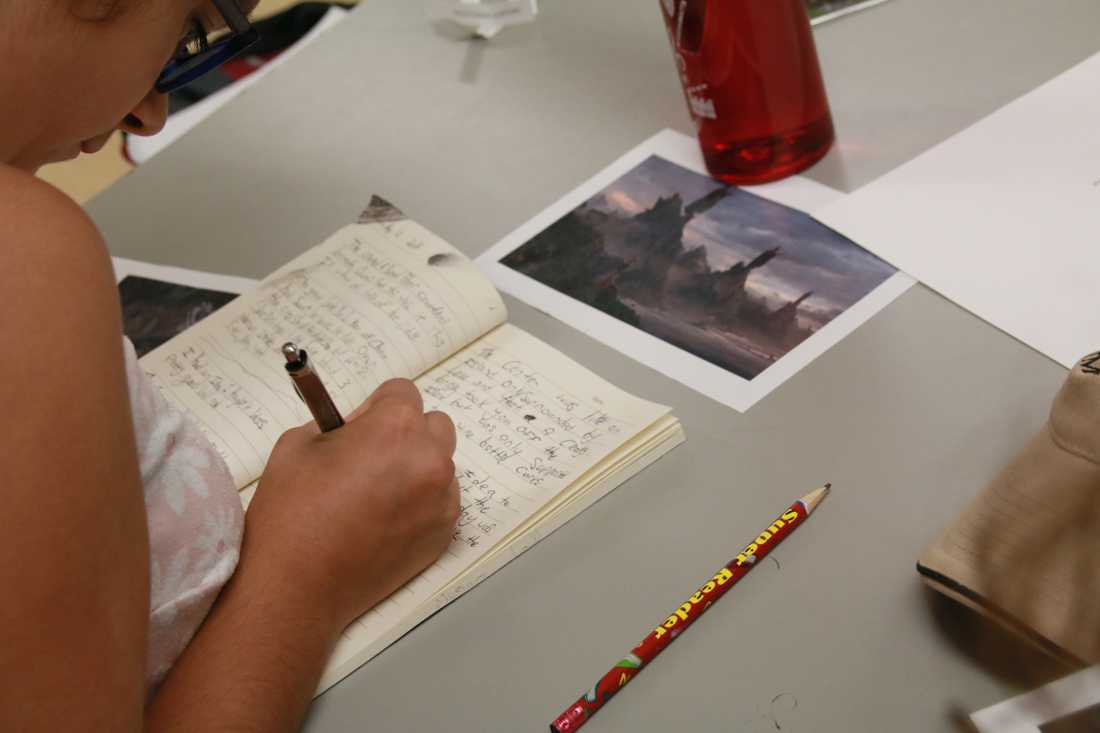 World Building – and Beyond!
Ages 13-18
Session 3

Fantasy, science fiction, steampunk, mystery, adventure, historical fiction, horror… there's no better way for a writer to discover their unique voice than to write as widely as possible. Experience graphic fiction, spoken word poetry, monologues and more. We'll teach you how to hook a reader through the characters you create, the plots you build and the fictional worlds that you sculpt. Try a wealth of prompts, fill your notebook with ideas, and out of all this, shape a unique fiction of your own to focus on in the final few days. Laugh, discuss, read and create stories with us as you learn more about the kind of writer you want to be.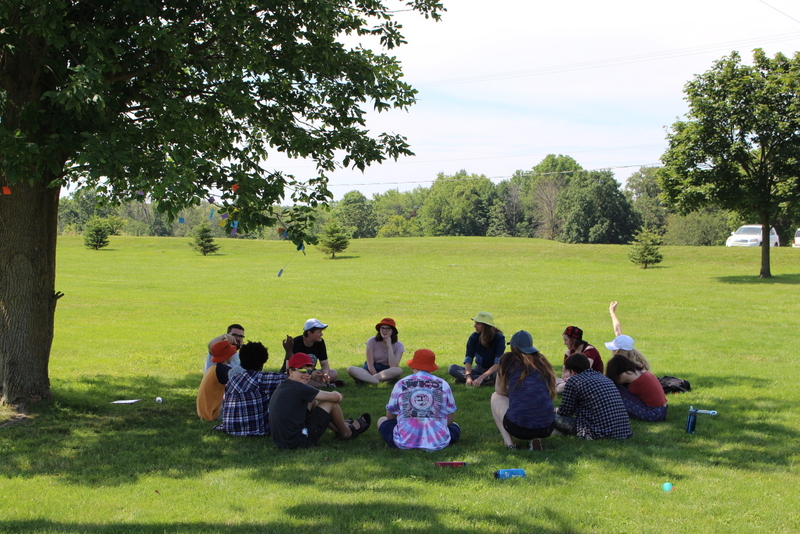 Creative Writing: A Fiction Writer's Salon
Ages 13-18
Sessions 4

Writing is a serious activity, but that doesn't mean you can't have a blast doing it! In this lively writing program, we'll tackle exciting prompts alone and collaboratively, exploring poetry, and learning both the craft and the creative art of telling great stories. Writing is about playing with language: there are endless ways to tell a story, but only YOU can tell it your way. Whether you're a beginning or experienced writer, join us under the Poet-Tree this summer! Experiment with fiction – micro, short and long – get inspired, and leave with a notebook bursting at the seams.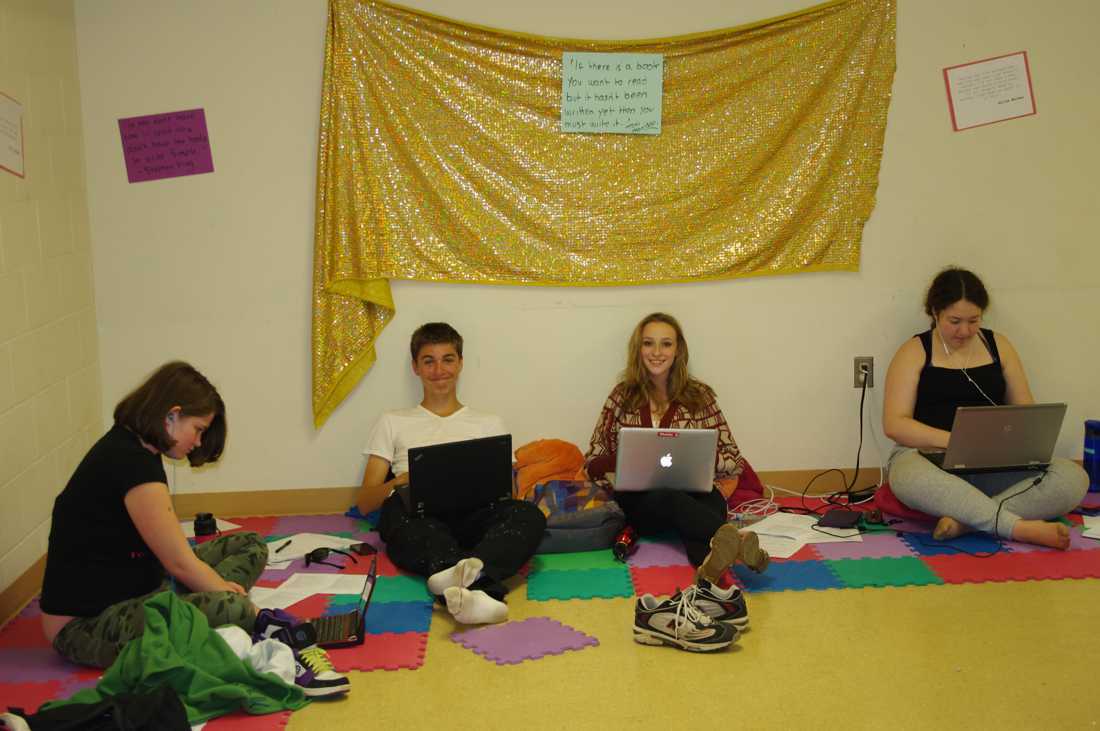 Writing for Film
Ages 12-18
Session 4

If you love creating visual worlds, building exciting characters and writing dialogue that leaps off the page, then this is the program for you. You'll learn why writing for film is a technical craft, and discover how to structure your writing for the industry. But this is only half of cinematic storytelling! You'll also learn to build a tight plot, write with an original voice and fill your on-screen world with fascinating characters. Explore the unique demands of screenwriting as you build characters, learn to tell a story visually, discover how to pitch an idea, and get started on the first draft of your own screenplay.